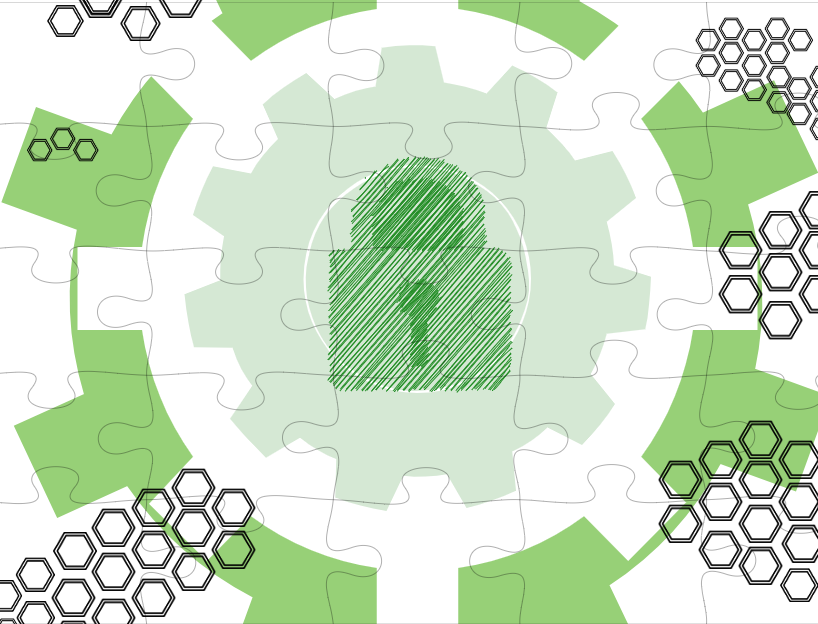 UBITECH is hosting the kick-off e-meeting (September 7-8, 2020) of the PUZZLE Innovation Action, officially started on September 1st, 2020. The project is funded by European Commission under Horizon 2020 Programme (Grant Agreement No. 883540) and spans on the period September 2020 – August 2023. The vision of the PUZZLE project is to design and implement a novel highly usable cybersecurity, privacy and data protection management framework targeted at SMEs&MEs that enables them to dynamically monitor, forecast, assess and manage their security, privacy and personal data protection risks through the usage of targeted cybersecurity management services, increase their cybersecurity awareness through the efficient processing of heterogeneous information flows and the establishment of online collaboration and knowledge sharing with other SMEs&MEs, and extract insights and threat intelligence reports based on analysis over the processed data through the application of artificial intelligence mechanisms.
The PUZZLE framework is going to support assessment of vulnerabilities and threats in a collaborative manner based on the collection and homogenization of data provided by the various SMEs&MEs. Data is going to be collected by trusted resource management and monitoring agents that are going to be applied over Cloud/Edge Computing, IoT and networking infrastructure, leading to the collection of cybersecurity incidents information in the various network parts. Such data is going to be made available and enriched with data provided in relevant open repositories. Data and knowledge sharing among SMEs&MEs is going to take place by exploiting blockchain-based technologies for fare and secure data management.
Within PUZZLE, UBITECH undertakes the roles of the overall project and consortium coordination, as well as of the technical coordination. Moreover, UBITECH drives the design and development of the Multi Dependency Cyber Threats Data Modeling and Risk Assessment subsystem that is going to identify and track the relationships among the cyber assets of each SME or ME, considering the available network, compute and storage infrastructure and use them to efficiently calculate individual, cumulative and propagated risks, as well as recommend and apply mitigation actions for tackling identified cyber threats.
Moreover, UBITECH contributes in the realization of advanced insights over the available data are going to be produced through the exploitation of machine learning and big data analytics approaches, leading to on-the-fly identification of threats, anomaly detection and early warning mechanisms. Finally, UBITECH works towards the implementation of automated or semi-automated defensive strategies deployment mechanisms, reducing a lot the complexity and the burden for the deployment of the provided services by cybersecurity managers in SMEs&MEs.