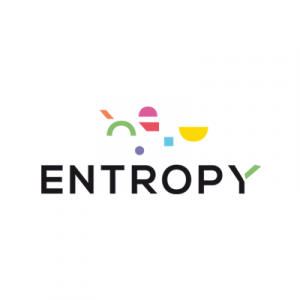 The ENTROPY H2020-649849 project is now completed, having, today, a successful final review in Brussels, Belgium. Within ENTROPY, UBITECH led the implementation of an innovative, IoT-enabled platform that can monitor and receive sensor data pertinent to energy efficiency from different sources, incorporating a gamified personalized application, as well as a serious game, that educate the end-users to change their energy consumption behavior at the workplace by offering to them recommendation tips for energy saving. The ENTROPY platform orchestrates the pilot user campaigns and submits the recommendation tips to the two applications.
The ENTROPY solutions were applied to and validated through three different pilot settings; a university, a technology park and a university and incubator. Several user campaigns took place during 2018, each one lasting about two weeks. During the pilot campaigns, the participants interacted with the gamified personalized app and the serious game receiving tips/ recommendations on energy saving in their office, while the energy consumption was monitored and stored in the platform through the installed sensing devices.
Overall, the evaluation results showed that we accomplished 12.99% energy savings concerning all campaigns at all sites. Further, we realized that a reasonable (medium) level of users' interaction with the ENTROPY apps is the optimum remedy for maximum behavioral change with regards to energy saving at work.