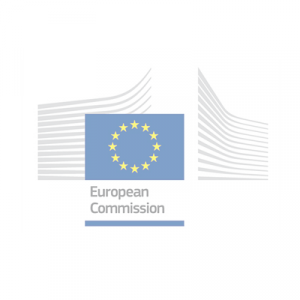 UBITECH participates in the kick-off meeting, in Bonn, Germany (January 21-22, 2019) of the BIMERR Research and Innovation Action, officially started on January  1st, 2019. The project is funded by European Commission under Horizon 2020 Programme (Grant Agreement No. 820621) and spans on the period January 2019 – September 2022. The key goal of BIMERR is to design and develop a Renovation 4.0 toolkit which will comprise tools to support renovation stakeholders throughout the renovation process of existing buildings, from project conception to delivery. It comprises tools for the automated creation of enhanced building information models, a renovation decision support system to aid the designer in exploring available renovation options through an the accurate estimation of renovation impact on building performance as well as a process management tool that will optimize the design and on-site construction process toward optimal coordination and minimization of renovation time and cost. At the heart of the BIMERR toolkit lies an interoperability framework, which will enforce semantic interoperability among BIMERR tools as well as with third-party legacy ICT tools to enable seamless BIM creation and information exchange among renovation stakeholders in an effort to enhance the rapid adoption of BIM in renovation of the existing EU building stock.
Within BIMERR, UBITECH R&D team will work towards the realization of the BIMERR Interoperability Framework (BIF) that will be responsible for ensuring the semantically and syntactically coherent information flow among the components of the BIMERR system as well as external, legacy IT systems. The BIF contains four main building blocks that will: i) manage information queries from the renovation support tools, ii) perform semantic modelling and annotation of data models, ii) populate data models from heterogeneous sources based on semantic links, and iv) deliver the populated models to the requestor tools in the appropriate manner. BIF will also be responsible for the interfacing with legacy IT systems in order to extract necessary information that is already available, but requires semantic annotation and linking before it can be associated with the renovation project/building under investigation.
In particular, UBITECH will implement the Information Secure Provisioning tool, one of the BIF components, that interacts with the renovation-support tools in order to supply them the requested information structured in the requested manner. Its aim is to collect the available and linked information from the various system and to up-lift, link and integrate them in the data model structure/ schema that is required by the corresponding renovation-support tool. In addition, this tool will enforce information access control based on user defined policies and strategies. Finally, UBITECH will design and develop of the Building Information Query Builder component and its interface with the renovation-support tools, which will be based on pre-defined, scalable data model templates that apply for the various renovation intervention options.