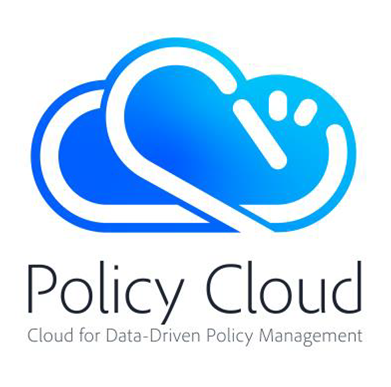 UBITECH is participating at the kick-off meeting, in Madrid, Spain (January 21-22, 2020), of the PolicyCLOUD Innovation Action, officially started on January 1st, 2020. The project is funded by European Commission under Horizon 2020 Programme (Grant Agreement No. 870675) and spans on the period January 2020 – December 2022. The PolicyCLOUD aims to deliver a unique integrated environment addressing the full lifecycle of policy management: modelling, monitoring, enforcing, simulation, analysis and compliance. The environment will utilize the capabilities offered by the European Cloud Initiative, with an emphasis on data analysis to facilitate evidence-based policy making. PolicyCLOUD introduces a pioneering approach for the development of policies "collections" to exploit collective knowledge towards policy co-creation and cross-sector optimization. The co-creation of multi-modal policies will follow an innovative modelling process for structural representation of schema-based policies.
PolicyCLOUD environment seamlessly integrates a methodology for utilizing cloud environments and data in policy making structures considering sociological, cultural, political, legal and economic properties. PolicyCLOUD environment will integrate a set of reusable models and tools, ranging from social dynamics and behaviour analysis, to situational knowledge acquisition, opinion mining and sentiment analysis, complemented with tools for data aggregation, linking and cleaning. Citizen participation will be ensured exploiting techniques for incentives management and a Living Lab approach put forward by PolicyCLOUD. A toolkit which allows the specification of transferable and re-usable analytics tasks in a declarative way, their integration in the policies management path, as well as an adaptive visualization environment, will realize PolicyCLOUD's vision of openness and extensibility. Targeting high impact, PolicyCLOUD delivers a data marketplace enabling the creation of an entire ecosystem of stakeholders contributing, producing, processing and using policy-related data assets.
In this context, UBITECH leads the conceptualization and implementation of the Data Governance Model (based on RACI) that will govern the complete data lifecycle(e.g. who has access, to which data, etc.), in order to ensure access of specific stakeholders to specific data at specific points in the lifecycle. The later will be feasible as the tools that will be developed will aim at identifying a set of properties (ABAC-based tools) regarding the data, the data sources / origins, the phase of the data lifecycle (e.g. stored data or analysed data) and the phase of the policy lifecycle (e.g. modelling or experimentation process).